Everybody heard about lotteries and their great winners. Jackpots worth hundreds of millions heat up the imagination of players who buy tickets, dreaming about claiming the grand prize. Almost each day, lottery business creates a new millionaire. There's also the other side - the business itself. Only during the last year, the industry has generated over $279 billion in ticket sales. The profits made by lotteries are even harder to imagine than the feeling of hitting the jackpot yourself. Is it still possible to become a part of this great business? Thanks to WhiteLotto, it's easier than you may think. What you need is our lottery turnkey solution
Lottery turnkey solution
All-in-one solution allowing you to become a part of a global, multi-billion dollar industry.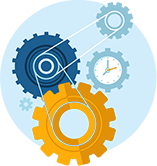 Stand out
Attracting players requires being unique. Our artists and developers will provide you with a unique design, making you one of a kind stop for lotto players.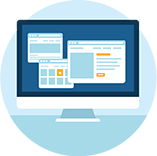 Mobile
Our software is ready to be used on any kind of a mobile device, so you could increase your reach.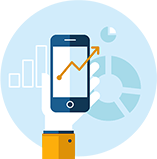 WhiteLotto has developed software suited both for new and existing websites and businesses, allowing them to sell tickets of the world's biggest lotteries right away. You can even jump-start your business without having a website yet. Our software will be configured by our top-notch in-house developers, designed and customized by our market experienced designers to boost your income. Exactly like a true lottery turnkey solution should like.
Global offer
Your players will be able to enjoy the biggest selection of grand prizes and rollovers so anyone can pick a lottery that suits him most.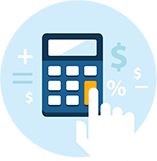 Affiliate program
Increase your trafic and revenue with an affiliate program. Let your partners earn with you, creating a mutually beneficial business relation.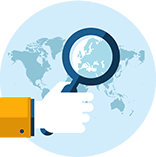 Complete solution
WhiteLotto gives you a full spectrum of tools – analytic, customer relation management, reports and many more, so you could retain full control of your business.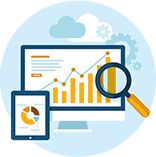 Lottery turnkey solution will give you a head start on the market, so you can become a big player in the field in no time. Make sure to remember to pick a good, reliable provider to cooperate with. WhiteLotto is the perfect choice, as its lottery turnkey solution is not the only thing you will receive. You will be supported and guided in every part of your business by a team of industry professionals with tens of years of experience, who launched numerous succesful whitelabel sites. You will be delivered with a unique design to make your site a unique lotto experience for the players, significantly boosting your conversion rate and revenue.
What do you get by deciding to use our lottery turnkey solution? In short – all it takes to run a successful lottery ticket selling business, right out of the box in no time. Your lottery turnkey solution will be up and running in a matter of days. The business is yours, the profits are yours, you regain full control on the operation, but still enjoy our support and knowledge we've gathered through years. License? Check. Great marketing materials? Check. Easy to operate system with a built-in customer relation management? We've got it all covered for you. Contact WhiteLotto now and become a part of a multi-billion industry, using our lottery turnkey solution.