There are thousands of ways to build an online business. Unluckily, most of them require some expert knowledge, coding skills and significant investment, not mentioning it takes a long time until your business starts to bring you substantial revenue.. and still there's a chance it will fail to do so. Still, there is an industry and a solution that doesn't carry the biggest downsides we've just mentioned and may be the perfect way for beginner enterpreneurs, but at the same time will be a great addition to the portfolio of the experienced ones. To make a long story short, what you need is an open lottery platform.
We're pretty sure you've heard about the popularity of the world's biggest lotteries like Powerball or Mega Millions. This is the industry we'll present you. Literally millions of people all over the globe play lotteries on a daily basis, attracted by the huge main prizes, reaching several hundred million dollars. Only during the last year players all around the world have spent more than $279 billion on tickets. Just imagine the profits lotteries make. At first it may sound pretty unrealistic, but you can become a part of this highly rewarding industry if you decide to run a website using an open lottery platform.
Setting up a lottery ticket platform
May seem complicated, but as we have said before, there's a simple way of getting past that and you won't need to hire a team of coders and designers to set up your site. An open lottery platform provided by WhiteLotto is a complete package which may be deployed in matter of days so you could start your businnes right away. In fact, all you need to do is think about your domain name. Our solution will give you everything you need to start earning.
WhiteLotto's open platform packs all the components and features required to bring your users a unique online lottery experience. The website will be completely unique and will have an attractive look combined with a user-friendly interface. Your players will be given a great selection of lotteries to choose from: Powerball, Mega Millions, Euro Millions to name a few most popular ones, but also local ones like SuperEnalotto or UK Lottery.
Thanks to the technology we have developed, yuour website using our open lotto platform will give you a set of the best tools to boost your sales. Easy to use and effitient customer relation management, analytics, marketing tools – it's all there. What if somebody wins? It's even better as it will make a great buzz about your website, but thanks to the insurance model, you won't have to be the one to bare the cost of the prize.
Are your ready to open platform?
With our open lottery platform you are ready to go global from the very start, as it has been translated in more than 30 languages, so you can expand your reach to all these markets. We have also implemented the support of multiple payment methods available for your customers, including local ones. An open lottery platform will also give you the possibility of a seamless integration with external systems like marketing automation, email marketing and many others.
Besides of providing you with a lottery ticket selling website using an open lotto platform packed with great features, a dedicated support manager will be there for you 24/7 to share our vast knowledge of the industry, gathered throughout the years. We would like to build a mutually benefitial cooperation with you, creating a win-win situation. Our open lottery platform is a chance for you to become a new brand on the multi-billion market.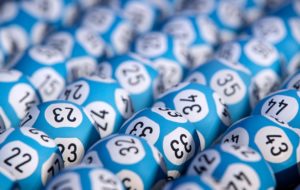 International lottery platforms – a good online business idea
Did you know that lotteries are one of the most popular pastimes all over the world? They are safer than sports betting or casino, and at the same time offer a chance to win big. There are several hundred national lotto games in the world that can be played while in the country where the lottery is available. There are also international lotteries that can be played in at least a few countries in a traditional, stationary form.
Thanks to the development of the Internet, more and more fans of lotto games decide to use online lotto, i.e. the possibility of purchasing lotto tickets via the Internet. It is here, in the virtual space, that there is an opportunity for people who would like to start their own business and offer their clients a service that will bring very high profits, because it will perfectly meet the expectations of users. Such an idea for an online business is a lottery platform that you can launch in a few days and gain new customers from the very first day of business. Interested in more details?
Lottery platform – convenience for lottery fans
Last year alone, the sale of lotto tickets worldwide brought a whopping $279 billion in profit for organizers of lottery games. This is much more than the annual earnings of the Hollywood movie industry! By opening your own online lottery platform, you can join the group of people who earn huge money on lotteries thanks to the fact that they facilitate access to the most interesting lottery games for fans of this type of entertainment in every corner of the world.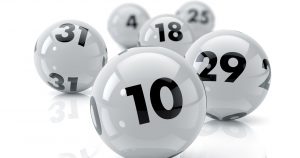 More and more people use mobile devices, thanks to which they can study, work, and even enjoy various types of entertainment. Today, you can easily buy plane tickets, do shopping, order a pizza, or book tickets to the movies online. So it's no surprise that the first lottery platforms were instantly successful and gained many satisfied customers. Now you no longer have to queue to buy lottery tickets for a huge jackpot draw. All you need is an account on a trustworthy lottery platform and you can buy tickets from the comfort of your home, at any time of the day or night. Lottery fans can choose their lucky numbers even on the bus ride to school or work, waiting in line to see the doctor, or during a short coffee break. It's easy! All you need is a customer account on a lottery platform.
The popularity of the online lottery is growing day by day. Lotto fans can play not only national lotteries but can also participate in draws of the world's largest lotteries, such as the American Powerball and Mega Millions, Australian OZ Lotto or the European SuperEnalotto, Eurojackpot, La Primitiva, and EuroMillions. Access to games with very attractive jackpots offered by lottery platforms is something that lottery fans want to use today to increase their chances of winning. So open up a modern lottery platform lottery and provide them with what they need!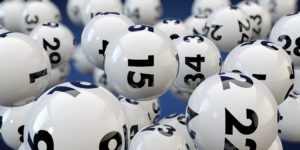 How to run online lottery platforms?
If you think that opening your own lottery platform requires a huge budget and time to find a good graphic designer, developer, marketing specialist, and an expert in legal aspects related to lotto – we will gladly correct you. We are here to help and take care of all technical matters. WhiteLotto offers a proven and effective solution, thanks to which your lottery platform will generate profits and gain the trust of new customers from the very first day of operation.
We can safely say that after choosing an attractive name and domain for your lotto platform, you can leave the rest in our hands and go on a longer vacation, and when you come back – everything will be ready! Launching a new platform based on software offered by WhiteLotto takes about 30 business days! This means that you do not have to look for programmers and graphic designers – we have a ready-made solution for you that we will adapt to your expectations. Our experienced graphic designers will prepare an attractive design, our programmers will ensure trouble-free operation, transaction, user security, and the necessary functionalities, and your dedicated customer manager will help you in matters related to marketing, lotteries, or customer service issues.
Lottery platform based on the WhiteLotto software has been translated into 38 languages! This means that you can run a global platform that has a chance to reach hundreds of millions of lottery fans around the world, or you can choose to target services e.g. to Spanish-speaking countries, Asian countries or a specific country that you think will be the best choice.
Choose your domain, suggest the colors of your lotto platform, and the logo design, and we will use our skills and experience to create an easy-to-use solution that will allow you to conquer the world of online lotto and gain not only financial independence but also become your own boss! If you like challenges and are an ambitious person – do not hesitate, contact us, and start your own business.
We will guide you through all stages of creating a lottery platform, we will teach you how to use all marketing and reporting tools so that you have full control over the offer and the effectiveness of your activities. You don't need to know the lotto industry – you can rely on our experience, which we have gained over 30 years of activity in various lotto projects. We want to share our knowledge and build a white label partnership with you.
WhiteLotto software for your lottery platform
Our software has a lot to offer. We will create a professional lottery platform for you, thanks to which your customers will be able to safely buy online lotto tickets of the biggest and most interesting lotteries from around the world. Currently, our online lottery offer includes over 20 lotteries, incl. Powerball, OZ Lotto, Mega Sena, Eurojackpot, Lotto 6 aus 49, Mega Millions, or EuroMillions. We chose the games that are the most popular among players. What's more, our software also allows you to sell tickets for the biggest global lottery online – GG World Lottery with the biggest minimum jackpot of $100,000,000! Currently, only our white label partners can sell the tickets for this game, which is rapidly gaining popularity around the world.
Your lottery platform is more than just online lottery ticket sales. You will also provide your clients with the latest lottery draw results, an extensive archive of results from previous draws, as well as a number of tips and news from the lotto world. You will receive a large portion of valuable content, which you can develop as you wish and offer your users news and interesting facts about the lotto, winners, and jackpots.
You can be sure that your lottery platform based on the WhiteLotto software will provide your customers with everything they need to conveniently play lottery online. We will provide you with technical support and many tools to track your business and its development. You can achieve success and derive joy and satisfaction from every lottery ticket sold. We are more than sure that the decision to open your own lottery platform will be one of the best decisions of your life!
Contact us and find out more about the possibilities offered by your own lottery platform and online lotto business.